Philosophy
Software forms naturally and inherently through enjoyment1, enthusiasm2 or acceptance3.
This is akin to the project management triangle of quality1, time2 or cost3.
Projects must have two of these components to be taken on.
An analogy to the software development we do is gardening, growing creations over time, with skill and patience.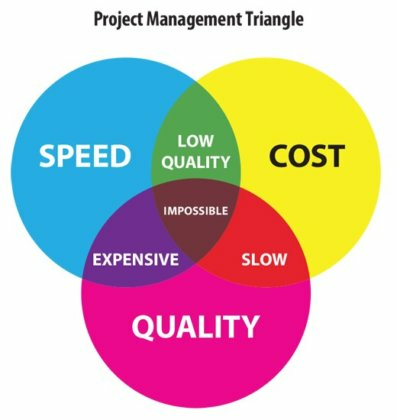 Flower

A matured solution

Soil

The groundwork that helps produces a solution

Seed

The design of a solution

Water

The flow of resources around a solution

Sunlight

The visibility of a solution in the market

Garden

A collection of soil, seeds and flowers
[1] Enjoyment relates to quality such that a quality solution is enjoyable
[2] Enthusiasm relates to time such that there is more time when enthused
[3] Acceptance relates to cost such that there is a need to
---